3/23/2021
Let's celebrate Bianca Alamo, in her first year as a theatre teacher at Meadow Woods Middle School!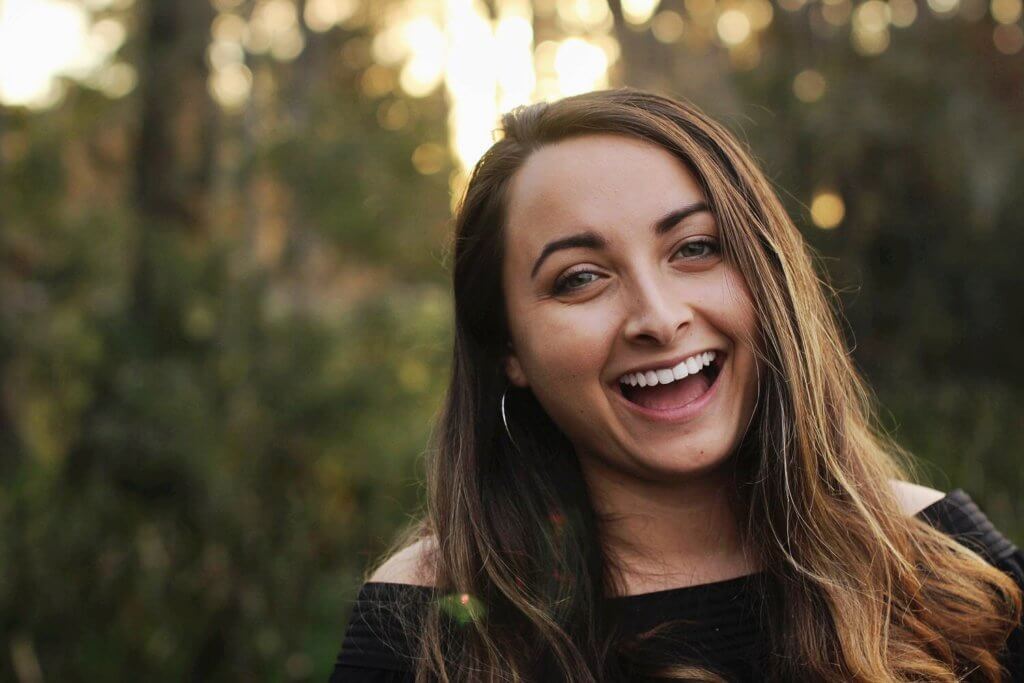 What drew you to education and specifically the important role of theatre teacher?
I never knew I wanted to be in education, let alone a theatre teacher right away. It was one of those amazing things that just made sense to where I saw my interests in theatre shifting when I graduated from undergrad in New York. I was always a performer, or involved in the production aspect of a show in some way. I loved that and still love to be able to do those things, but I felt like there was something missing that was not completely fulfilling me. I found performing and auditioning to be very challenging and I did not find a lot of opportunities because I don't fit a certain mold. I came back to Florida unsure of what to do with my life and my theatre degree. The performer in me grieved. I did not know what to do and felt like I gave up on my dreams. I ended up getting a job as a substitute teacher and later transitioned to a staff position at Valencia College. I was working in an office, and at first, I dreaded it. I reflected on my choices up until that point and thought, well, how can I see this opportunity as a blessing? How can this somehow be a step towards finding that light in theatre again? And surprisingly, it led me towards loving education. I got to work with faculty and students at the college, heard their stories, their victories, and struggles and realized, well that is theatre. It's storytelling, and all of our stories matter. So this lightbulb just went off in my head and I just kept thinking, I have to teach this! I have to teach this part of theatre! Because sadly, I forgot. I then found the MFA Theatre for Young Audiences program at UCF and I got to dive into these deeper questions that I did not have the opportunity to reflect about as a theatre student myself, and now I wanted my future students to know they can ask the questions they're wanting to ask and tell the stories they want to tell. 
What is your favorite aspect of your job?
I love just getting to know who the students are. Their likes and interests really influence the way I teach theatre to them. Not all of them had prior knowledge about theatre, nor have they had the access to seeing a theatre performance. I get to meet them where they are, and if they like it and trust me, we get to move forward together and discover the wonderful things about theatre.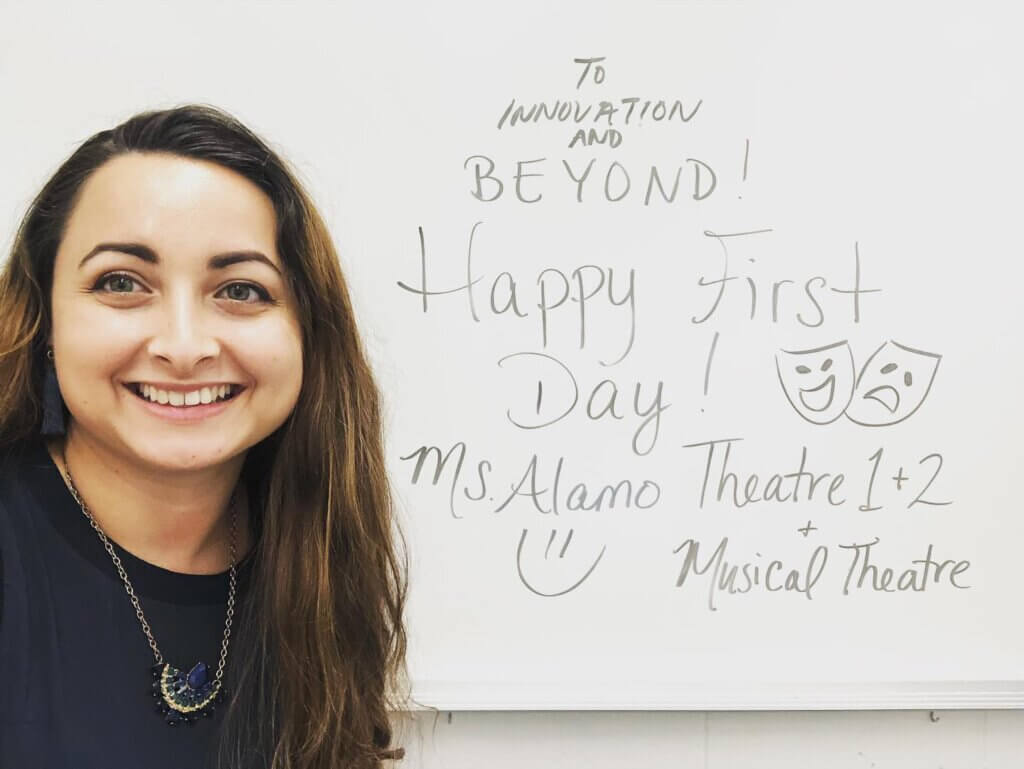 In celebration of TIOS (Theatre in Our Schools Month), we are excited to showcase that even amidst a global pandemic, theatre and the arts are alive and well in schools. Your classroom and program is a great example of that fact. What are you up to this month? 
This month my Theatre 1 students are reading the play Home on the Mornin' Train by Kim Hines and so far they're loving it! My Theatre 2 and Musical Theatre classes are working on devising a showcase that we will hopefully get to do live (safely!) in April with a small audience. 
Which projects or classroom assignments are you most excited about and why?
One of the projects we did at the end of fall was a design project on the Highest Heaven by Jose Cruz Gonzalez and that is where I got to see a lot of students shine and finally embrace theatre. It was exciting to see their presentations and designs, how they perceived the play, related to the characters, and create something that encompassed all of those things.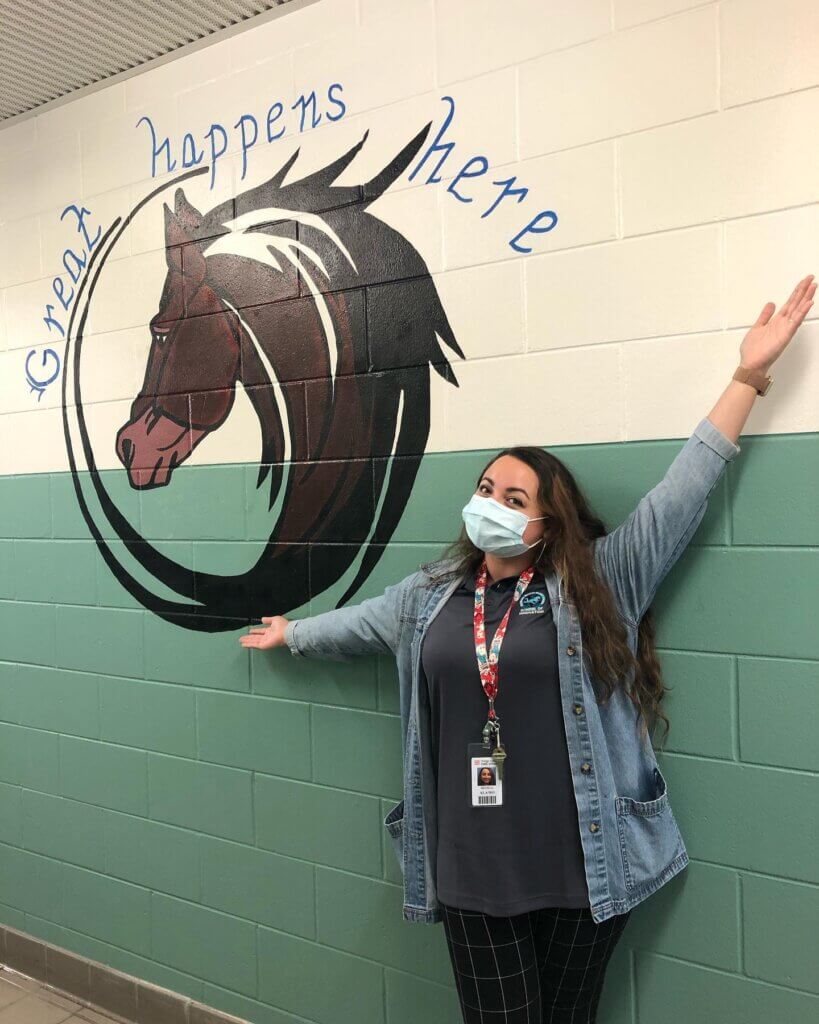 Do you have plans to celebrate TIOS month? How so? 
I am going to dedicate the last week of March to TIOS! I want to make it a fun time of celebration of all the wonderful aspects of Theatre!
Thank you OCPS Arts for sharing your theatre teachers with us!