4/6/2022
Pete the Cat may be the coolest cat around, but our Design and Tech Academy (DTA) students recently finished a project that was pretty groovy too! Orlando REP's DTA students spend their time in masterclasses, productions, and camps learning about the creative work that each production inspires. Whether a student is drawn to stage management or design in the areas of scenic, costuming, lighting, props, and sound, DTA creates opportunities for students to explore it all. Recently, our students came together to practice their hand sewing skills and complete a community service project at the same time!
Not only is hand sewing an important skill to have if you want to work in a costume shop, but it is a great life skill too! Hand sewing skills extend the life of clothes, help when clothing malfunctions, or can be a fun hobby. Some of the benefits of learning to sew at a young age are developing fine motor skills, improving focus and concentration, and learning the importance of patience and self-control. Orlando REP's costume shop is a busy place creating multiple costumes for every actor in every show we do! Whether it is altering an existing piece of clothing, adding intricate details, or building a new garment from scratch, our sewers use their hand-sewing skills constantly.
| | |
| --- | --- |
| | |
For our Pete the Cat gives back DTA project, Orlando Family Stage partnered with the Ronald McDonald House to provide tickets for families and the Pete the Cat dolls as reading buddies for children in the hospital. Many of these children spend long stretches of time in a hospital bed and Orlando Family Stage knows there is nothing like the comfort of a stuffed friend to inspire a smile or activate the imagination in a new way. DTA students met with TYA graduate student and seamstress, Julia Veiga, to create these adorable Pete the Cat dolls during a one day workshop. 
Students designed their Pete the Cat, cut the pattern, sewed it together, and added details and decoration. The process from design to completion mirrored a costume design. In addition to an exciting learning experience, the students were able to see how their creativity lends itself to service as well. Jennifer Adams-Carrasquillo, Senior Director of Education, reflected on the impact of this project for the DTA participants. "It was such a special moment to see these students begin to understand that their skills as theatre artists can be used in different ways to support people in need. Each student was inspired by the fact that they could make someone's day with their sewing project and they took great care and pride in each stitch."
| | |
| --- | --- |
| | |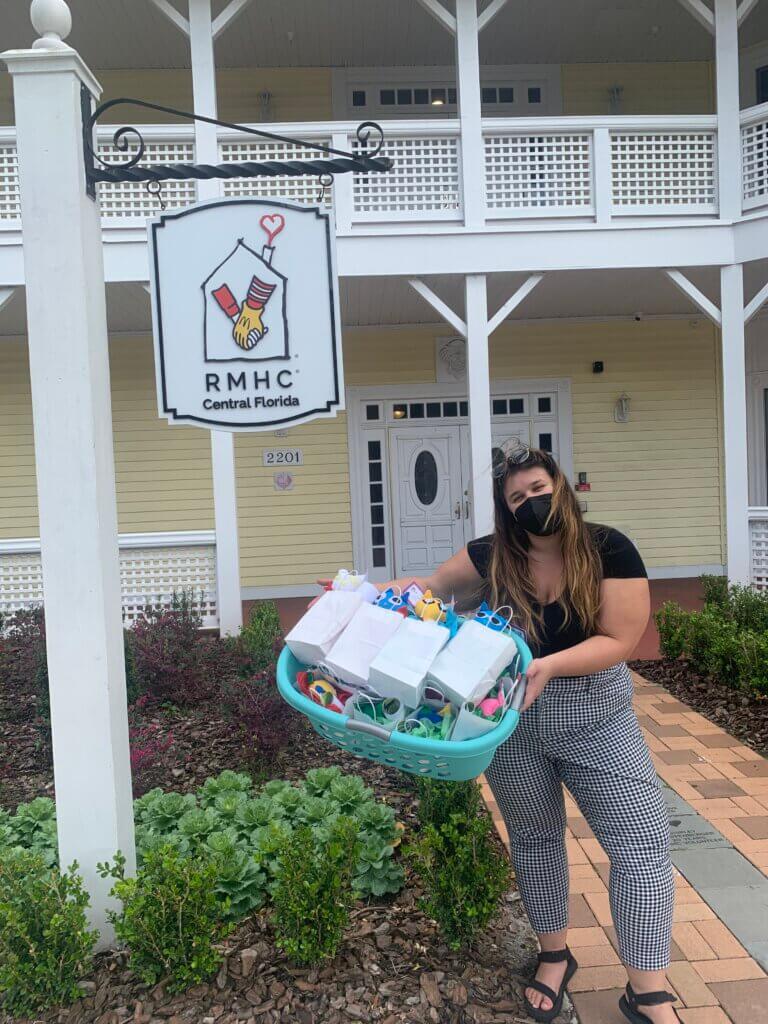 For many students, the Design and Tech Academy experience may start in a workshop like Pete the Cat Gives back, or design-based summer camps. For 7-12 graders who want to take their learning even further, don't miss out on Orlando REP's DTA Summer Program. This intensive, allows students to explore all the areas of theatrical design and tech and serve on the backstage crew for the Youth Academy summer musical! Read more about this year's interview process here!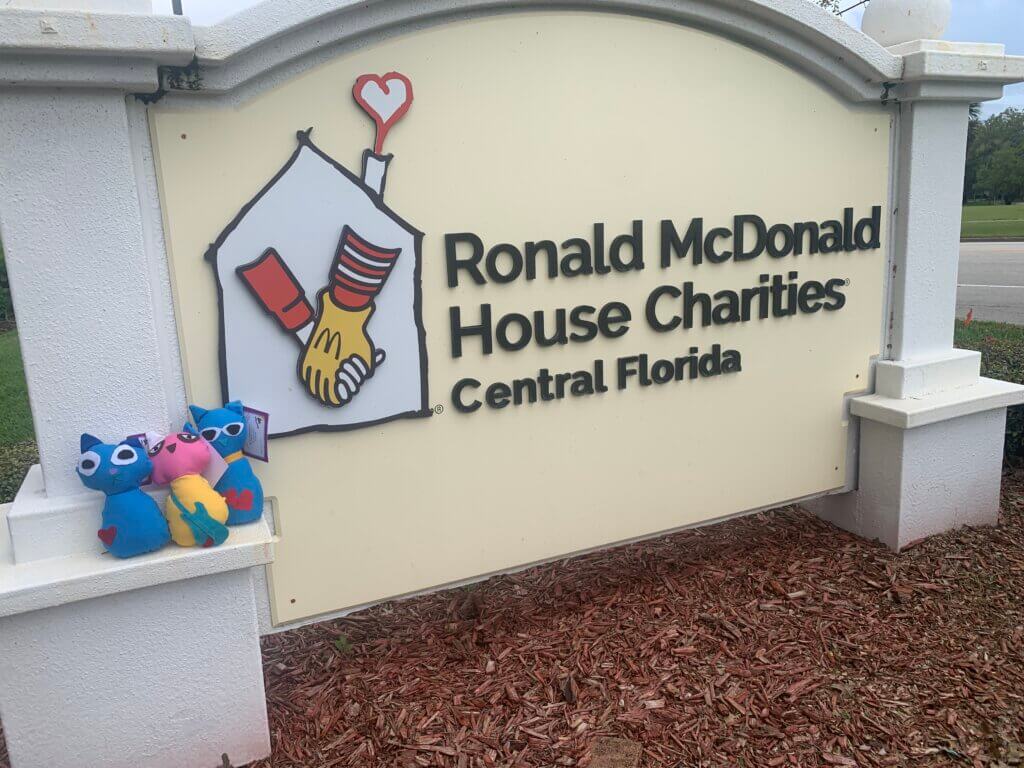 Orlando Family Stage is a proud partner to the Ronald McDonald House. The Ronald McDonald House Charities provide a home away from home for families with children receiving treatment at hospitals and medical facilities in Orlando. With three locations and a variety of other services, Ronald McDonald House Charities is an incredible asset to our community. See more about their incredible work as well as ways to volunteer and support families here.