"Sometimes I like to close my eyes and imagine what it'll be like when summer does come." –Olaf (Frozen)
Now, you don't have to simply imagine it–summer is here! School is out, suitcases are packed, and summer camps are being booked. While we can't help you decide which vacation package would be the best for your family, we can help you determine which Orlando Family Stage (Orlando REP) Youth Academy camp would best fit your rising star.
Week-long camps offered at Orlando Family Stage pull inspiration from popular productions seen on both the stage and screen. For our young, scrappy, and hungry performers, there are classes such as Hamilton's Hip Hop History, a musically based class that allows students to research, create, and embody important American historical figures. They also have the opportunity to write their own stanzas in a contemporary hip hop style about what these figures' lives might have been like.
Other classes, such as Audition Prep, give middle and high school students access to professional coaching on songs or monologues as they prepare for their next big moment on stage. Other opportunities take students into the backstage world, diving into the design and technical aspects of what it takes to make a show come to life. This is achieved with classes such as Face-Off: Stage Make-up, a class that begins by teaching students the basics of contouring and highlighting, and leaves them with the skills to transform their character into an animal or fantastical being! This diverse selection of offerings allows students the opportunity to explore any and all aspects of theatre that may be of interest to them, and possibly even discover a new passion or talent for a part of theatre that they did not even know existed.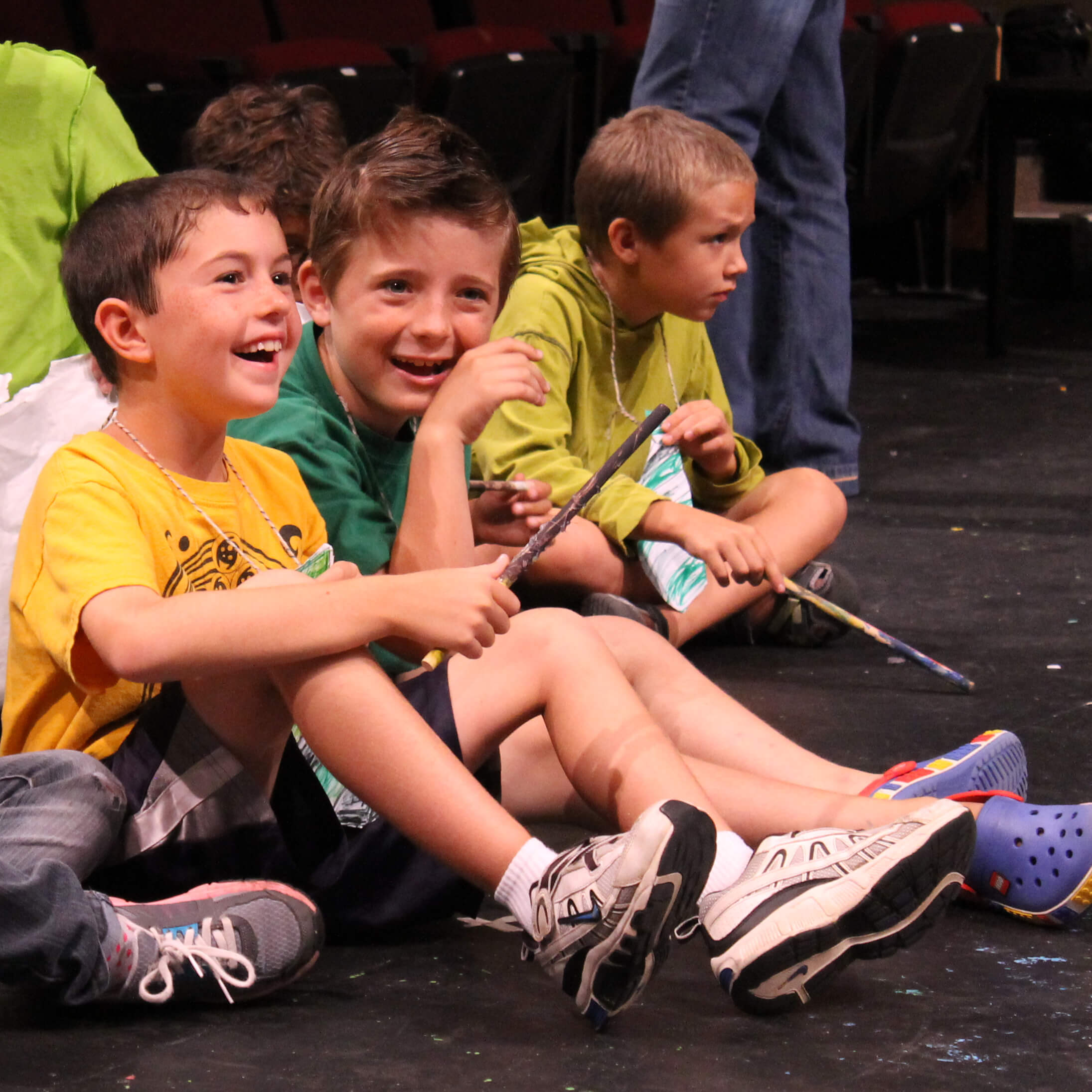 When it comes to the littlest of camp-goers, there is no shortage of fun! With camps featuring some of their favorite characters like Olaf and Pete the Cat, learning new theatrical skills while building confidence and self-esteem has never been more exciting. Each class (geared towards students as young as Pre-K) introduces basic acting fundamentals while also emphasizing personal growth. Through enhanced communication skills and connections with other students, these rising stars will gain confidence, and even friendships, that reach far beyond the stage.
Orlando REP's main campus is located in Loch Haven Park, but there are several satellite campuses throughout Central Florida in order to make these camps more accessible to all students. A variety of camps with fun and exciting approaches to theatre are offered for students of all ages with locations at Orlando Family Stage (our main campus), Rosen JCC, University of Central Florida, and Lake Nona High School. Sensory-Friendly camps are also available for children on the autism spectrum at the Princeton House Charter School campus.
Since Orlando Family Stage's partnership with the University of Central Florida in 2000 (then called the Civic Theatre of Central Florida), Orlando Family Stage has only continued to build upon its strong foundation of programming for young audiences. Now, as Florida's only full-time professional theatre for young audiences, Orlando Family Stage strives to to provide the finest in family theatre through both staged productions and one-on-one engagement with students.
"Summer camps are the foundation that Orlando Family Stage stands upon," says Orlando REP's Artistic Director Jeff Revels. "Orlando Family Stage summer camps have become a beloved shared cultural experience for thousands of children that call Central Florida home."