Rarely is there a dull moment at Orlando Family Stage and something exciting seems to be happening all the time- and time is what I have really been thinking about lately.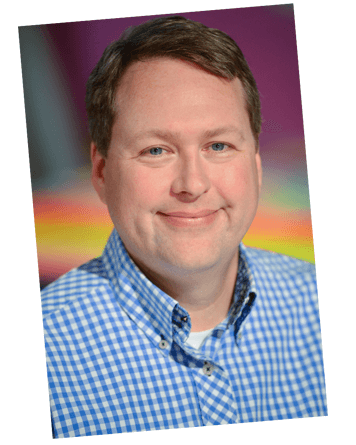 Time is our most precious resource and one that almost none of us have in abundant supply. There is never enough time to do all we want. I will speak for myself here, but I am certain this is quite universal. I used to feel guilty about all the places I should be and all the things I should be doing, but I also have gotten to a place where I have released that guilt and trust that I am being guided by the right forces to the people, places, and things that I should be making the time for which to engage fully. 
This way of thinking colors the work we do here at Orlando REP. We know that time is the scarcest resource you have, we endeavor to create experiences that are worthy of that time. Every production, project, event, initiative, and class is approached through that lens. Would this be worthy of my time? If not, we work on it until we believe it is or we table it for another time when we may see it more clearly.
We make theatre that we stand behind as meaningful time. When you make the decision to come to the theatre, we want you and those you care about to be able to fully engage. Theatre has the ability to present ideas, large and small, and provides a way to think about them. Theatre can open up new possibilities or perspectives and can lead to healthy discussion or even debate. Theatre can have us recognize others in ourselves when we see their story being told. Theatre's forever goal and purpose is moving us all towards greater awareness. As an art, theatre at its best promotes empathy, inspires personal agency, and makes space for voices to be heard. Theatre provides an in-person communication and stimulates emotional and intelligent engagement. We think that is meaningful time and we invite you to experience it.
There are large and small ideas that we have assembled to get you thinking and talking about this season. A Year With Frog and Toad is a charming look at the power of kindness and friendship. Junie B. Jones Is Not A Crook finds the beloved kindergartner struggling with the epic battle of right versus wrong. Elf The Musical finds a family letting down their guard and listening to what a stranger has to say and it has major ramifications. Ella Enchanted The Musical shows our heroine wrestling with a curse that has her literally obey everyone and desperately seeking to find her own voice. Beat Bugs: A Musical Adventure illustrates that when we band together and work toward the same goal, anything is possible and that we can, indeed, get by with a little help from our friends. Seussical The Musical features that most compassionate of elephants, Horton, trying his hardest to protect a group of people that his fellow jungle inhabitants do not want there.
In addition to those shows, our Youth Academy presents exciting shows like Big Fish, Christmas Is Here Again, and Shrek The Musical Jr. Our friends Tony Brent and Mr. Richard & The Pound Hounds return for their beloved performances that have become Orlando Family Stage traditions for many! Literacy programs like Writes of Spring and Young Playwrights for Change turn our young people into playwrights. We are partnering with The Holocaust Memorial and Resource Center of Florida during our run of Seussical The Musical, as they host an exhibit focused on the political art of Dr. Seuss, allowing our patrons to dive a bit deeper into his world and philosophies.
We continue our community engagement initiatives like working with young people to find their voice at organizations like Edgewood Children's Ranch and Orlando Union Rescue Mission. We continue to train and work alongside UCF graduate students to develop the next generation of leaders in theatre for young audiences.
We the audience, the staff, the board, the actors, the volunteers, the participants, the students, the donors, the designers and production teams, the teaching artists, the community partners, the sponsors, the schools and educators, other arts groups, the ones seeking a better world are invested in creating meaningful time. Let us use our time wisely and our hope is that you spend of it with us as we believe the art of theatre is a very powerful thing.
See you soon,
Jeffrey M. Revels, Artistic Director