11/9/2022
In True North, every Elf has a job to do to keep things running smoothly all year long! We asked the cast what their job would be as an Elf in the North Pole, see their answers below!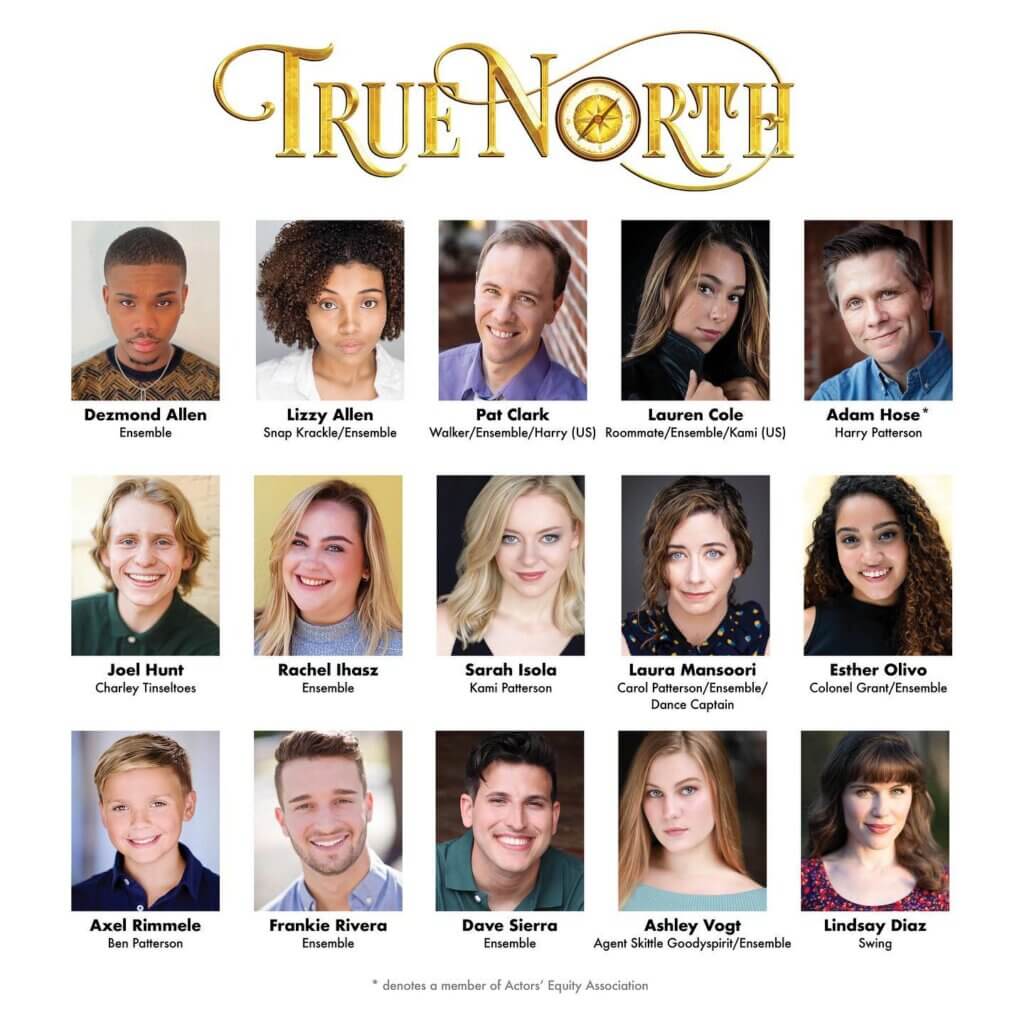 Adam Hose: Master Builder! I'd build toys, playhouses, or even do renovations to Santa's workshop.
Ashley Vogt: Christmas Coordinator and Decoration and Present Wrapping Supervisor! I would be in charge of making sure every tree and every house and every elf looked as festive as possible. 
Axel Rimmele: I would be a videogame tester!
Dave Sierra: I would be the laziest elf! Working year-round for a one night event? Couldn't be me. Really I'd just be there to boost morale while I continued to do the bare minimum. Honestly I'd spend all my time gossiping with Mrs. Claus. I know that girl has got STORIES. 
Dezmond Allen: Designer Elf! I would design all of the elf costumes based on each elf's personality!
Esther Olivo: Head Elf Decorator! I would want to be in charge of what decorations go in the North Pole!
Frankie Rivera: Sleigh Traffic Controller! Santa's got places to be!
Joel Hunt: Running the Sports Section of the North Pole, including being in charge of the field days.
Laura Mansoori: Official Photographer & Head Organizer of Mrs. Claus's Holiday Season Scrapbook! "Capturing moments to spread holiday cheer all year long" 
Lauren Cole: Warehouse DJ at the Toy Factory! I'm always in charge of the aux and it's Mariah Carey on loop all year round! My friends call me the SLAY Belle for obvious reasons, and I've been working on my Christmas rapping skills since Black Friday. Oh and did I mention I basically invented the air horn feature for the Christmas remixes? 
Lindsay Diaz: Choreographer! Gift wrapping dance sequences are sure to ensue when elves are involved!
Lizzy Allen: Wrapping Paper Specialist! I would pick out the wrapping paper for Santa's gifts. 
Pat Clark: Actor! Elves need to laugh, cry, and see the truth of life too. That or make Rubik's cubes.
Rachel Ihasz: Christmas Spirit Supervisor! I would be in charge of planning any of the fun extracurricular activities and events for all the elves! Of course, we have to finish each children's toy, but we elves deserve all the fun too!
Sarah Isola: Naughty List Negotiator! I'd keep track of the Slay or Nay list (or as Santa calls it, the Naughty or Nice list). 
Do you have YOUR tickets to this Magical New Holiday Musical yet?! Get them here!