When did you decide to become a costume designer and why?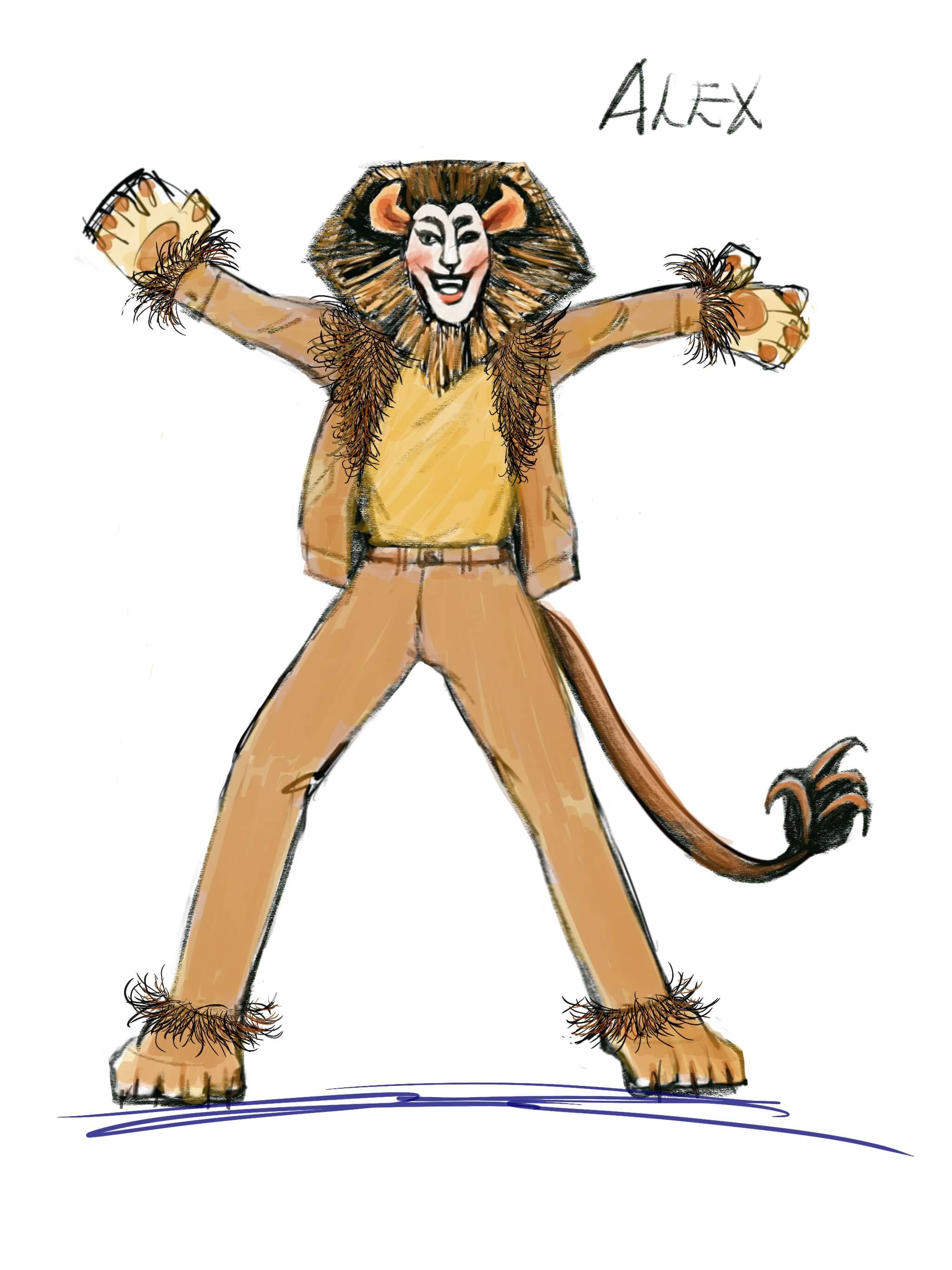 I would say that I was interested in art in general since college. I majored in stage fine arts, with a focus on costume and makeup design. I was exposed to theatre productions and was fascinated (as I still am) by magical moments on stage. I love to explore things that have never been made before. I love to make the magic happen.
What kind of education prepared you for this career?
I have a B.F.A. from the Central Academy of Drama, in Beijing, China and an M.F.A. from Utah State University, in Logan, Utah. Learning from different curriculums and different professors prepared me to confidently pursue my career.
What was your favorite part of designing costumes for Madagascar?
I always love musicals. They are fun and entertaining! My favorite part of designing costumes is the research and design conceptual process. It is the learning of new things – the story, the culture, and the characters in the play—that is so exciting.
You had to adapt many different kinds of animals into costumes for this show. Which animal design was the most challenging?
The director, Steve MacKinnon, provided a clear vision for this show. He wanted the design to be fun and theatrical for both kids and adults, combining a strong color palette and silhouettes, with costumes that are human in style, but suggest the animal characters. I would say the most challenging costume to design was the character Gloria/Hippopotamus. The size of her headpiece and wig was too small at the beginning, and the color of the dress was too bright. We had to come up with different solutions along the way to tell the exact story we wanted to portray. I also think that incorporating the lemur and penguin puppets into the costume design was challenging and fun.
What are three words you would use to describe this production?
Charming, humorous, and entertaining.
Which character do you think is the most like you?
The Penguin character, Private. He is the youngest, shortest, chubbiest, and the most inexperienced member of the four penguins. I feel like him, getting lost all the time!