2/28/2022
Douglas Lyons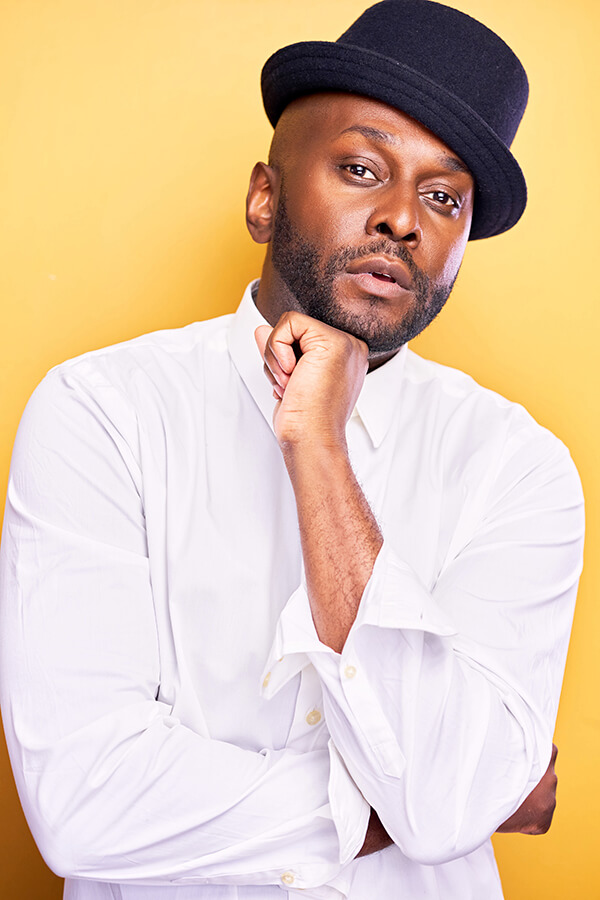 Douglas Lyons is a writer, actor, teacher, and exciting voice for the future of theatre for all ages. Starting out as a performer on National Tours and Broadway, Douglas started writing as an adult. 
"When I learned that writing could create more opportunities for underserved, unseen people who are not often seen—that part fueled me." https://www.americantheatre.org/2021/09/22/playwright-douglas-lyons/
Fun Fact: Douglas Lyons wrote music and lyrics for the show Polkadots: The Cool Kids Musical? You may have seen it at Orlando Family Stage in 2017!
Polkadots: The Cool Kids Musical is inspired by Civil Rights pioneers Ruby Bridges and The Little Rock Nine. Polkadots follows Lily Polkadot who just moved to the "Squares Only" small town of Rockaway. As the first Polkadot to attend the all-Square school, Lily faces an almost impossible task of gaining acceptance from her peers. From daily bullying, to segregated drinking fountains, Lily's quest seems hopeless until she meets a shy Square boy whose curiosity blooms into an unexpected friendship. 
Douglas writes for theatre and television! Some of his works include…
Apple TV's Fraggle Rock

Chicken And Biscuits (Broadway)

Polkadots: The Cool Kids Musical

Beau

Five Points

Breathe: A New Musical

Pete(Her)Pan
| | | |
| --- | --- | --- |
| "Five Points" | "Fraggle Rock" | "Chicken and Biscuits" |
Did you know…Douglas's play Chicken and Biscuits was one of the seven plays that reopened Broadway after the pandemic shutdown. Hear Douglas talk about what it means to him to see his play on Broadway!
Next Wave Initiative

Douglas's commitment to amplifying black voices doesn't stop with his own creative voice. He is a champion of emerging writers, performers, dancers, and directors as well. The Next Wave Initiative from The Directors Company provides scholarships for black college students, new play development, and outreach.
Want to learn more from Douglas? Check out this podcast for a deep dive with him on new works, playwriting, careers in the theatre, and more.