2/1/2022
Cedella Marley
Bob Marley, considered the greatest pioneer of reggae music the world has ever known, left a legacy that continues to inspire new creative works till this day. His daughter, Cedella Marley, has worked tirelessly to ensure that this legacy continues to transcend in a multitude of various projects throughout her lifetime. 
Hear Cedella talk about her father here…
She is an author!
Of all her endeavors, her work as a children's author has been the most impactful among young people and has served as a source of inspiration for readers, musicians, and artists around the globe. Cedella's books for young and adult readers feature the words, poems, quotes, and teachings of her father. Allowing him to speak to a new generation directly.
Did you know…
Cedella's book, Every Little Thing, was a published adaptation of her father's song "Three Little Birds". Later on it was adapted for the stage and made its debut off Broadway in 2014. This vibrant story explores Jamaican culture through the eyes of two children on the island, while also capturing the easy-going musical spirit of Bob Marley. Since its opening, Bob Marley's Three Little Birds has touched the lives of thousands of young people and has introduced them to the signature rhythmic sounds of Jamaica. 
See it at Orlando Family Stage this month!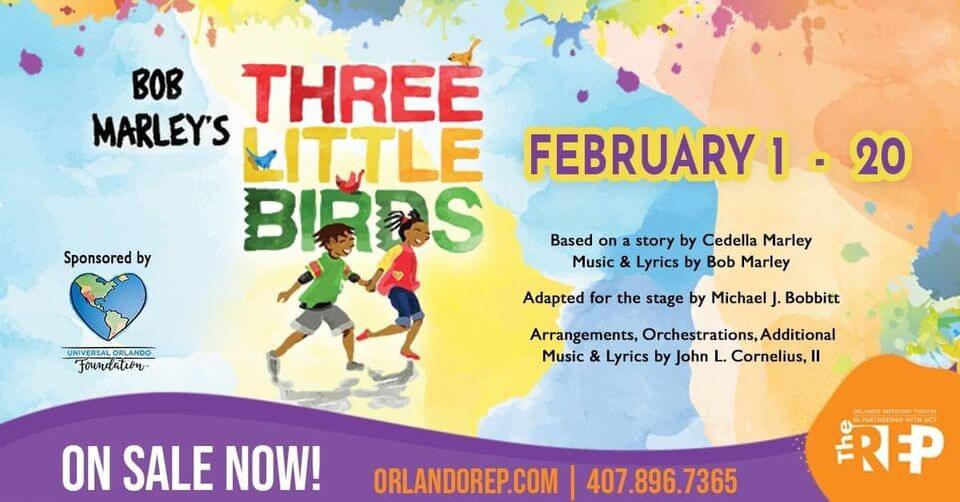 She is a fashion designer!
Cedella was inspired by her father to follow her own artistic passions as well. Her work includes collections such as: 
Harambe, a ready-to-wear collection
See Cedella's designs for the 2012 Olympic Jamaican team and hear her talk about how her father inspired her in the process…
She is a performer!
Cedella has been performing from a young age, notably with her siblings in a group called The Melody Makers. 

Cedella also released a single of

Can You Feel The Love Tonight

for the 2010 release of The Lion King. This message of love was inspired by both the movie and her father.
Passing on this legacy of storytelling and reggae music to children not only exposes them to a different genre and culture, but also serves as part of the Marley mission, which is "to unite one another through love." Bob Marley had a way of sharing his mission through his music, and now, 30 years since his passing, his daughter Cedella is still spreading that legacy of love.
See this video of the Marley family performing together in honor of their father's legacy…
More blogs featuring current Black artists making history are coming all month long!