12/16/2021
One of the first places you see when you enter Orlando Family Stage is the box office, and if you've been inside lately you may have noticed something new! The box office proudly displays the new name, Bocox Family Box Office, named for Kirt and Cheryl Bocox and their family. On December 5th, Orlando Family Stage Board and Staff gathered together to celebrate this generous gift of service and philanthropy that dates back to 2010.
Kirt Bocox, a Tax Managing Director at KPMG, joined Orlando REP's Board of Directors in December 2010. Kirt jumped in with both feet, dedicated to the mission of Orlando Family Stage and all the ways he could support. Kirt served on the Finance Committee as Chair, Strategic Planning Committee, and Succession Planning Sub-Committee throughout his time. Kirt served as Board Chair from July 2018-July 2020 and continues on the board to this day. Kirt has always championed the incredible productions and the vast educational and community programs that Orlando Family Stage offers. That is quite a record of service and dedication to Orlando REP's programming and now the Bocox family leaves another piece of lasting impact through the naming of the Bocox Family Box Office. 
Current Board Chair, Adam Scheinberg could not think of a better celebration of Kirt's time with Orlando REP. "Kirt has been such a large part of the history of the Orlando Family Stage. As a patron, a Youth Academy parent, a sponsor, a donor, a board member, our Board Chair, and now Immediate Past Chair, Kirt's fingerprints are all over the building, figuratively and literally. We are so thankful for the Bocox family for their time and support of our mission. It is fitting that Kirt's name will serve as a reminder of his legacy."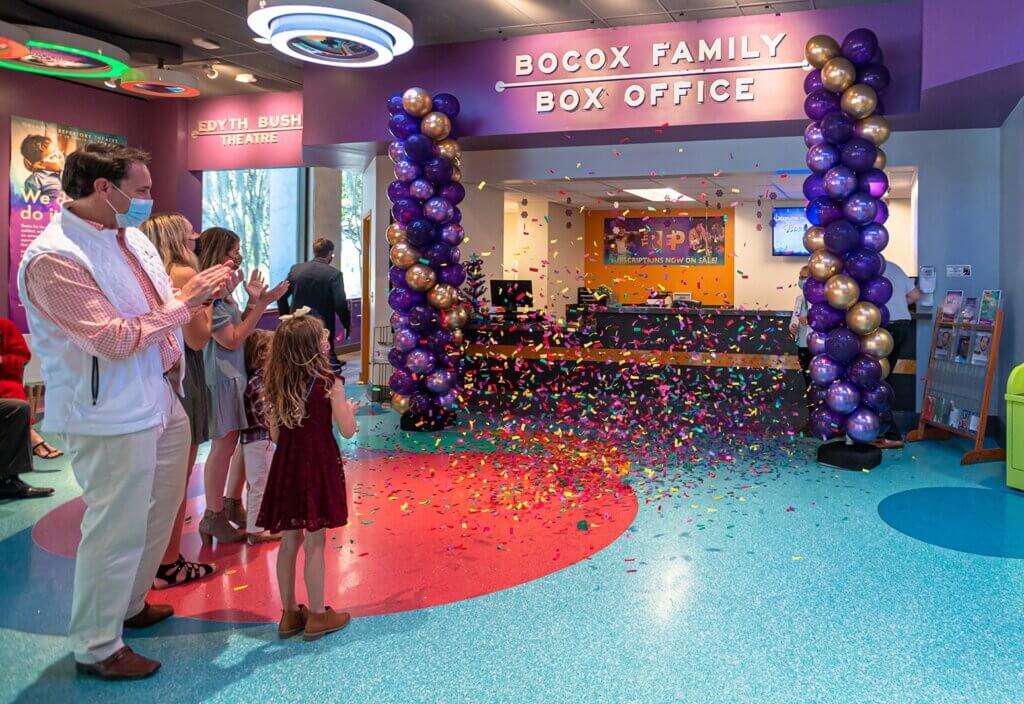 Orlando Family Stage is thankful for the corporate and foundation support received every year, and recognizes that it is not as often that an individual steps up with a major gift. Executive Director Chris Brown expresses his gratitude, "I am humbled by his generosity and his family's desire to leave a lasting legacy at Orlando REP. I think the Bocox Family are model citizens of our community and naming our box office is just one small way they have contributed to this great organization."
Kirt humbly expressed that he is just as thankful for all Orlando Family Stage has given to him as we are to him. "I learned from an early age about giving back by watching my grandparents and parents being involved in their communities. I have been blessed to see all the wonderful things that the Orlando Family Stage has done, not just the performances, but with the educational programs and all the ways that the Orlando Family Stage contributes to the community. I wanted to be a part of that legacy. The Orlando Family Stage has given so much to me and my family, this is a small way to give back to them."
Artistic Director Jeff Revels says "Kirt has embraced the value and importance of the work of Orlando Family Stage from the very beginning of his time with the organization and has been a true cheerleader in the community for the theatre. I love that the box office is named for the family, as the family is a familiar sight at the theatre at shows and events and the children are in classes and productions. It seems fitting that as we focus on the family with our work, that our box office bears a family name. Thank you to the Bocox family."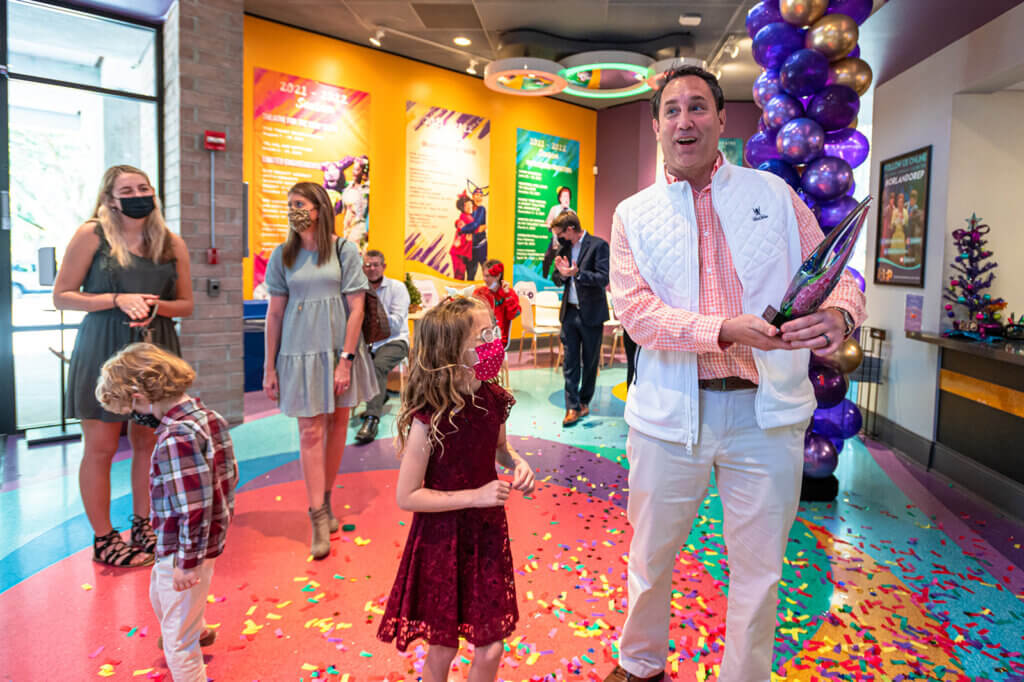 Staff and Board celebrated the Bocox family and this special moment through a naming event  at the theatre followed by attending our current production of Rodgers + Hammerstein's Cinderella. As Cinderella learned that anything is possible if she believes in herself, we were reminded that we can make anything possible through the incredible support of our Orlando Family Stage community. Thank you to the Bocox family and to all who help Orlando Family Stage serve families in Central Florida.
Purchase your Orlando Family Stage Membership at the Bocox Family Box Office and join the fun!