Explore all facets of performing with these fun new classes!

Different from any other program out there, the "Theatre Explorers" summer camp allows students of all skill levels to work with multiple instructors throughout the week, and to try a little bit of everything – acting, singing, dancing, and improvisation.
Perfect for both beginners and seasoned young actors, this program is customized to students' interests and skills, and has them to work both as a group and one-on-one with professional instructors.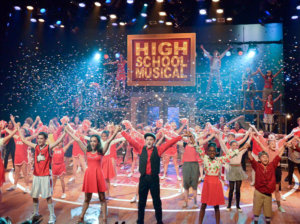 Start off the day in Improvisation class, playing theatre games with your new friends as you express yourselves by creating your own stories, and pretending to be anyone – or anything – you can imagine!
Move down the hall to sing and dance your way through musical numbers from Broadway favorites like Matilda, Disney's The Little Mermaid, Disney's High School Musical, and Hairspray in your Musical Theatre class!
Wrap up the day with Acting class, as you pretend to be different characters in scenes from great plays like The Little Prince, Charlie and the Chocolate Factory, Magic School Bus, and The Wizard of Oz.
On the last day of camp, you'll take the stage to share all of the fun scenes and songs you've learned during the past week in front of an audience filled with friends and family.
"Theatre Explorers" is offered at The REP's main campus in Loch Haven Park (Grades 3-10), Lake Nona High School (Grades 3-8), and the University of Central Florida (Grades 3-8).